Tortifrutta LTD  carries on business in the Fruit and Vegetable Wholesale Market in Milan, which happens to be the largest cargo handling trade market in Italy  and is distinguished by the high quality and the breadth of the range of products available all year round, to satisfy every kind of domestic and foreign customers.
---
Fruit and Vegetable Wholesale Market in Milan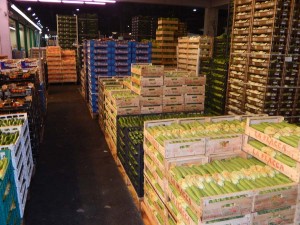 Tortifrutta has a large space inside the fruit and vegetable wholesale market (PADIGLIONE D, stand n° 224-225), recently renovated where it conducts wholesale activities . Everyday the company markets a wide range of high-quality fresh products with domestic and foreign origin (in particular of Spanish origin).
---
Logistics platform Molino dei Torti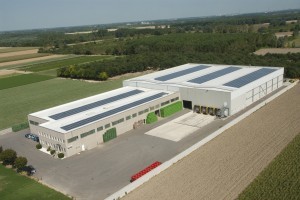 In addition,  Tortifrutta  has a logistics platform for loading and unloading, handling and storage in cold rooms of its vegetables at its branch in Molino dei Torti (AL).
All fruits and vegetables sold during the year is mainly of domestic origin, open-grown or cultivated  in greenhouses, and exotic fruits and off-season products  are imported from foreign countries. The constant supply of products at it's best price is guaranteed by the close business relationships established over the years  with producers with whom the company conclude cultivation contracts or supply  with producers and foreign suppliers.
---